You can prevent age-restricted creations from displaying using either of the following methods:

・Using the Blur feature (app only)
Please enable "Blur age-restricted creations" via your app's Settings.
This will cause the image of age-restricted (R-15, R-18) creations to be blurred.
If you tap the blurred image, you will be able to see the image unblurred.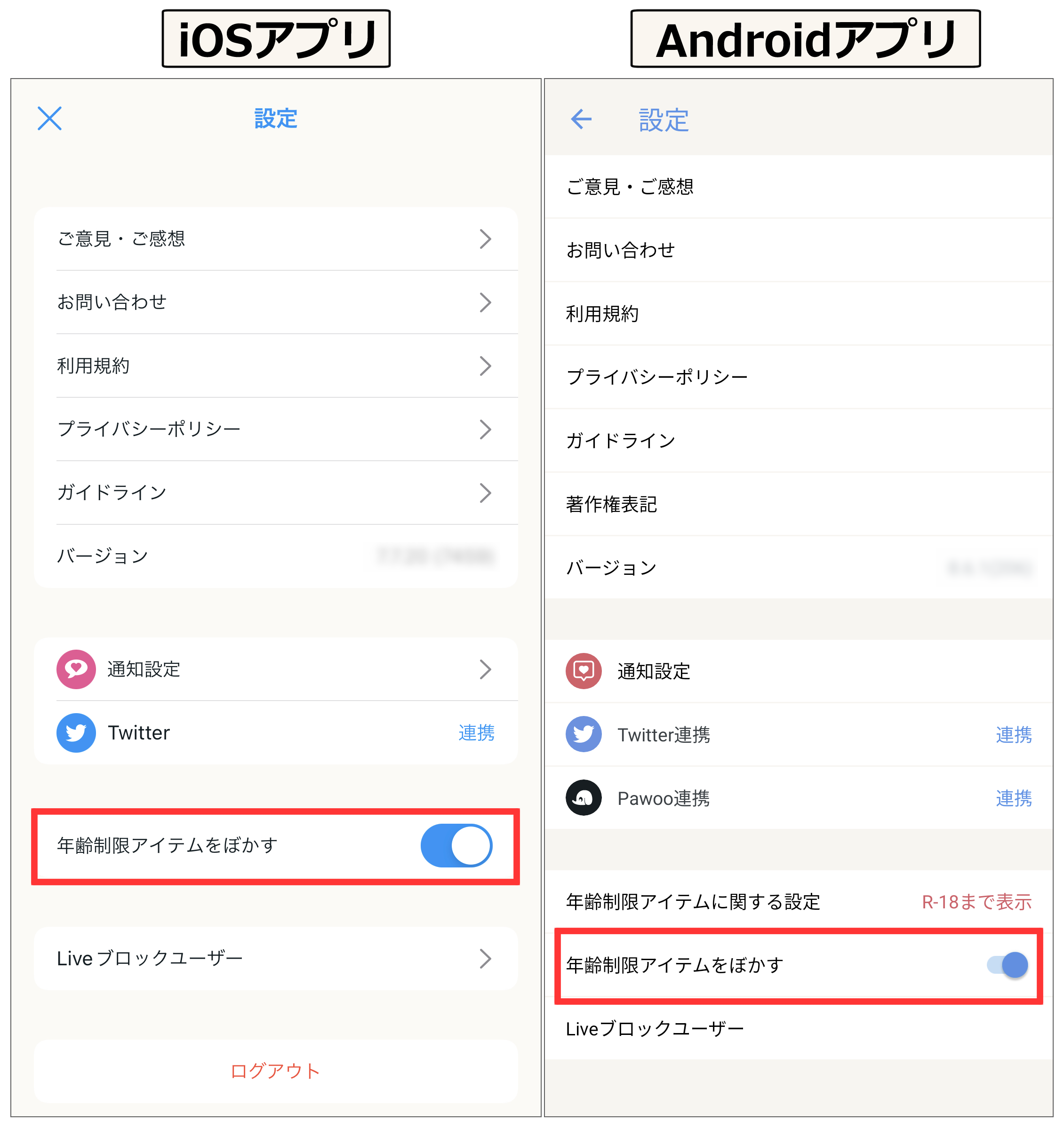 ・Setting your age restriction to All Ages
Please go to your Settings for pixiv Sketch, then set "Show only all-age" under the Age Restriction Settings.
This will completely prevent R-15 and R-18 creations from displaying.